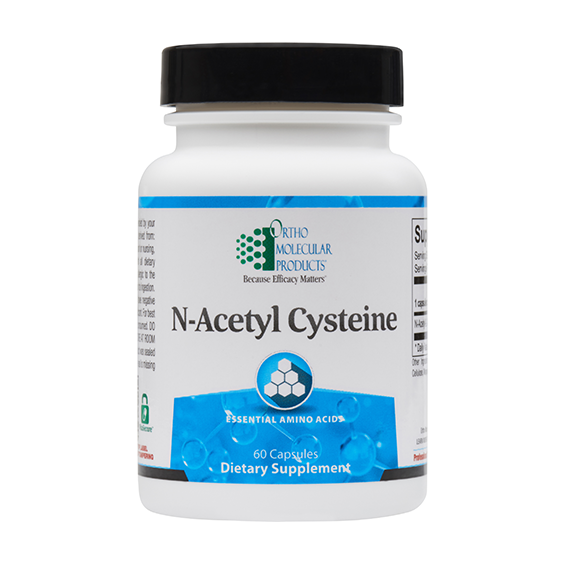 Ortho Molecular N-Acetyl Cysteine - 60 ct
An amino acid, NAC has been shown in clinical studies to be an excellent means to recharge cellular glutathione, a foundational antioxidant.
N-acetyl cysteine is one of the few antioxidants found to raise glutathione levels. Glutathione is an important antioxidant used in many different metabolic processes within the body. Maintaining adequate levels is important to maintaining the health of the respiratory, hepatic and immune systems. It is also important in supporting antioxidant protection of lipids and proteins and supporting the normal response to inflammation. Glutathione is not well absorbed by the body when taken orally, so it can be difficult to sustain adequate glutathione levels. NAC has been shown to significantly increase glutathione levels. NAC is also capable of reducing the viscosity of mucous and is also used to support respiratory and pulmonary health.
Does Not Contain: Gluten, corn, yeast, artificial colors and flavors.