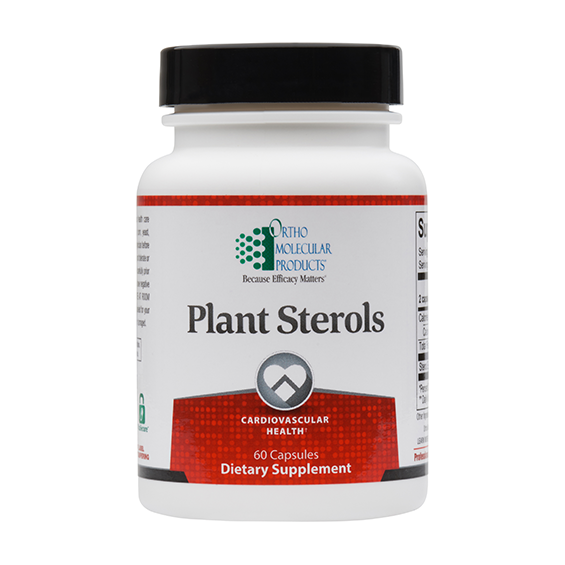 Ortho Molecular Plant Sterols - 60 ct
Ortho Molecular's Plant sterols have been shown to promote cardiovascular health by supporting normal lipid levels.
Early historical diets were rich in phytosterols (they are present in small amounts in grains, vegetables, fruits, legumes, nuts, and seeds) providing as much as 1 g per day. Phytosterols undergo absorption similar to that of cholesterol; both must be incorporated into mixed micelles before being taken up by enterocytes in the intestinal lining. Once inside the enterocyte, the absorption of phytosterols is inhibited and they are secreted back into the intestine at a much greater rate. During this process, phytosterols displace cholesterol from food and reduce cholesterol absorption, resulting in a beneficial effect on blood cholesterol levels. In addition, the minimal amount of phytosterols that are absorbed into the body, once taken up by the liver, are rapidly secreted into bile by hepatic transporters at a high rate, enhancing cholesterol excretion. These mechanisms allow plant sterols to provide multi-spectrum support for cardiovascular health and cholesterol management.
Does Not Contain: Gluten, corn, yeast, artificial colors and flavors.