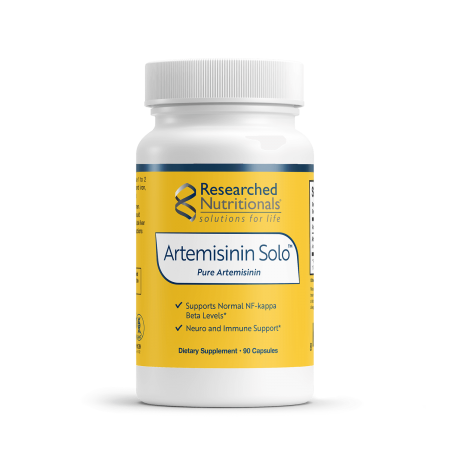 Researched Nutritionals Artemisinin SOLO - 90 caps
Regular price $45.98 Sale
Researched Nutritional's Artemisinin Solo™ contains pure artemisinin for targeted immune support, and to promote healthy NF-kB levels.
Artemisinin is the active constitutent derived from the herb, Artemisia annua (sweet wormwood), which has been used for centuries for its health-promoting properties. To provide a 100% vegan formulation, this product is encased in a vegetarian capsule.
Each capsule includes 98.5% pure Artemisia annua (sweet wormwood), which is the purest form of artemisinin for greatest efficacy, and promotes healthy levels of Nuclear Factor Kappa-B (NF-K Beta).
Free of: Milk, eggs, fish, crustacean shellfish, tree nuts, peanuts, wheat, soy, corn and gluten.