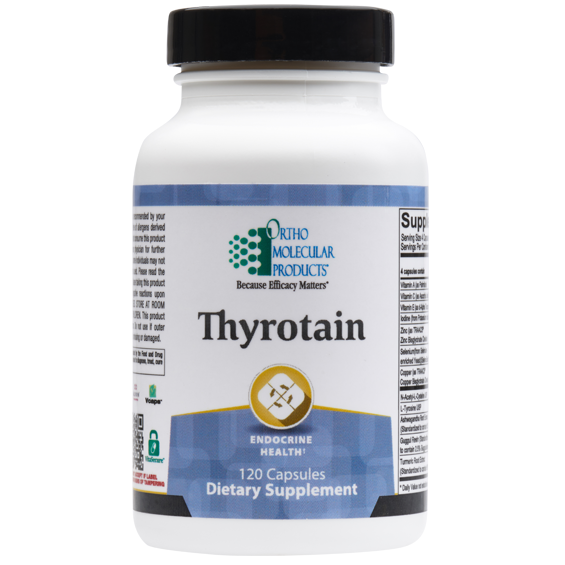 Ortho Molecular Thyrotain - 120ct
Ortho Molecular's Thyrotain is a blend of natural ingredients to activate and support the thyroid.
Iodine is a critical component of thyroid hormones and is needed in the regular function of the thyroid.
L-tyrosine is a precursor for the synthesis of some thyroid hormones, acting synergistically with iodine.
Bladderwrack is a type of seaweed which has istorically been used to help support an under-active thyroid.
Suggested Use: 1-2 capsules per day or as recommended by your health care professional.
120 capsules; plastic bottle
This product is for personal use only and not for re-sale. Use only under the direction of a qualified health professional.